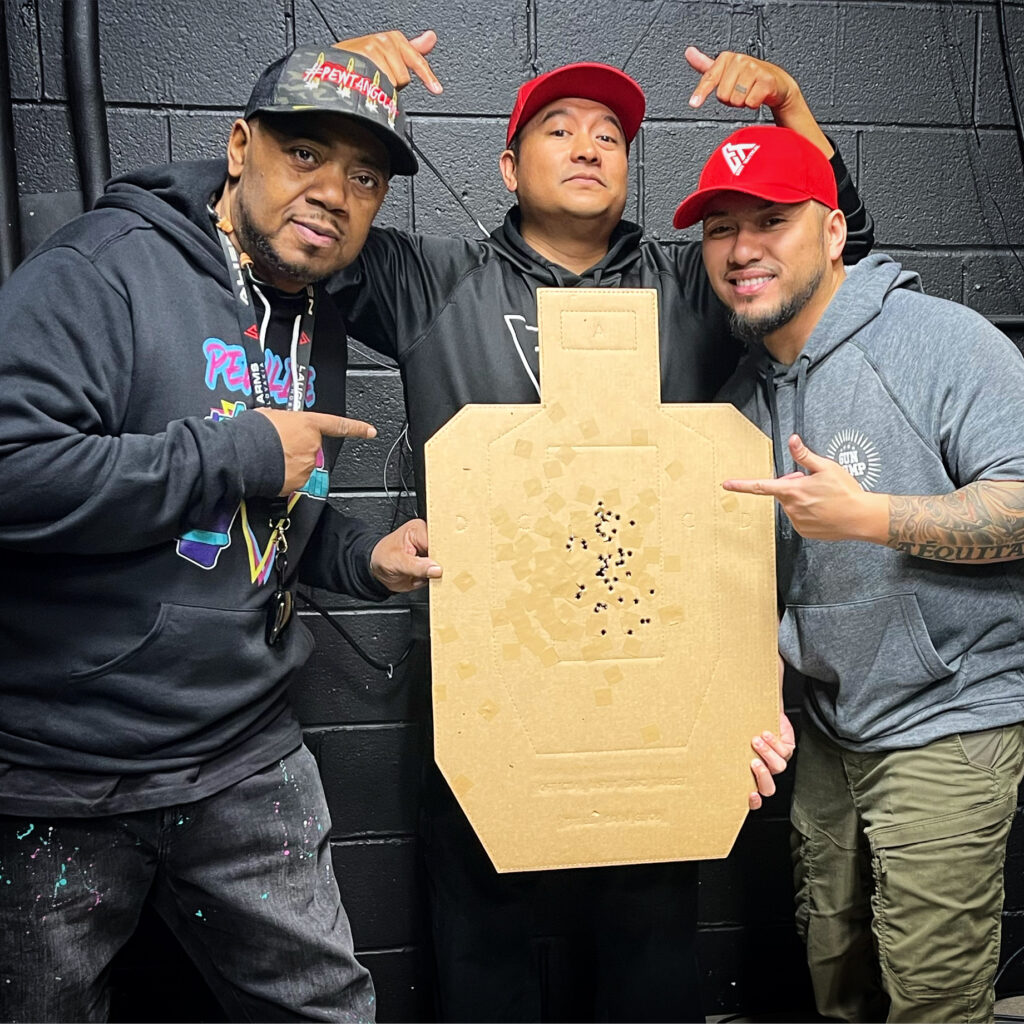 Twista Gun Coach Concealed Carry Class
16-hour Concealed Carry - 2 Days
In the Gun Camp Concealed Weapons License and Basic Firearms Training course for your Illinois Concealed Carry License you will most importantly learn firearms safety as well as the fundamentals of shooting, real-world situation defensive shooting techniques, and how to defend yourself with a pistol. You will also gain a greater understanding of the State of Illinois laws pertaining to conceal carrying and self-defense.
Along with your CCL Certificate, the Course will provide Training In:
Physical and Verbal de-escalation
Physical Self-Defense
Using less Lethal Weapons
When to use your Firearm
Firearm & Gun Range Safety
Drawing from the Holster aiming and sight alignment
Proper Trigger Control, Stance & Grip
Loading and Reloading
Clearing a malfunction
Police interactions
Defending your Home
And more!
Grab a Spot Today and get Trained the Right Way!!!!
Instructors: TWISTA and CREATIVE SCOTT
Location: WESTSIDE (3946 W 16th Street CHICAGO 60623)
Times: 9:30am – 5:30pm
This Concealed Carry Class will issue a Certificate of Completion after ALL CLASSROOM  and STATE REQUIREMENTS are met.  This Certificate will allow you to apply for your Concealed Carry License with the State.
Class starts promptly at 9:30 am and will go on until 5:30 pm.
Please arrive 15 mins early to complete the necessary paperwork.
You may not use or bring cell phones during class unless permission is granted by the Instructor.
Masks are REQUIRED throughout the entire course.  Please note that this course is in a classroom setting with other students and Social Distancing will be Strongly Enforced.  If for any reason you feel as if this will be a problem please DO NOT apply as there will be NO REFUND.
On arrival to the class, no student shall be allowed to attend if they show signs of a cough or cold/flu-like symptoms.
A Government Issued ID must be present at Course time.
Our CC Classes fill up fast, so we have a NO REFUND POLICY.  You may reschedule your original date ONE TIME if necessary.